Archive for August 2018 | Monthly archive page
Aug 31
Attention to all BC School Principals, Teachers, PACs, Community Event Coordinators, and Students,
Mobile Museum now booking for 2018-19!
Bookings are available now for 2018/19! 
The BC Artifacts Mobile Museum Tours consists of an extensive collection of authentic BC First Nations, Pioneer, Fur Trade, and BC Gold Rush artifact displays as well as a very engaging and informative Power Point presentation and story.
It is all presented by Tony Hardie, descendant of early British Columbia Pioneers and the Secwepemc First Nation.
The BC Artifacts Mobile Museum is currently Presenting at many BC public and private schools, hospitals, community events, and elder retirement and care homes.
 Thank you for all of the continued support and positive feedback!
Once again, I would like to thank all the Principals, PACs and everyone else that made 2017-18 school year a very busy one for myself and the BC Mobile Museum Tours. What an amazing year it was presenting at events during "Cultural days" at Langley Centennial Museum, "Collingwood Days"  in Vancouver and to students and staff in over 50 different public and private schools throughout the Lower Mainland including areas as far away as Lytton, Lillooet and Salmon Arm.
Don't delay to insure you get the date or dates you want. Please visit the www.MobileMuseum.ca website for more information, references and booking availability.
#mobilemuseum #bcartifacts #bchistory #firstnations #pioneer #goldrush #furtrade #bceducation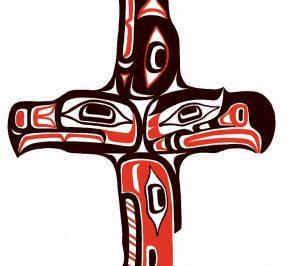 Aug 08
Four Direction Eagle T-Shirts by Joe R. Wilson Kwakwaka'wakw Native Artist from Alert Bay British Columbia.
Features Light Weight Fabric
Colours – Heather Grey & Heather Blue
Sizes Available S/M/L/XL
here
!
Also available in pullover and zipper hoodies!
Order your Zipper Hoodie online
here
! Order your Pullover Hoodie online
here
!
This eagle design used expresses the unity and common elements shared by the First Nations of the BC North(left), The BC West(bottom) and Kwakwaka'wakw(right) and the Salish(Top). It also depicts the 4 directions and the central connection we share. Each of the eagles were created in traditional form and are culturally correct to each region, respectfully representing the 4 different indigenous art styles.