Posts Tagged 'BC'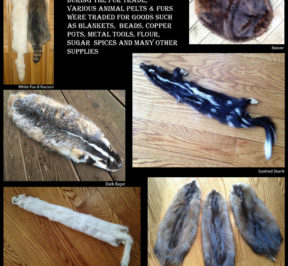 Feb 25
NEW! Coming Soon! I am adding to the Fur Trade displays this spring Just acquired several animal furs and pelts that will enhance the Fur Trade display tables area after spring break. Special thanks goes to my friend Ken for his contributions to the Museum. #HandsOn #MobileMuseum #BCEducation #FurTrade
Mar 02
Over 50 letters from VSB students this year!
So awesome to have so many positive feedback letters from students in my first year of the BC Artifacts Mobile Museum Tours aboriginal resource presentations. Your pictures and feedback is priceless! THANK YOU so much, students from Trudeau Elementary school! It means so much, warms my heart and makes me smile. So rewarding to know I am helping so many student to have abetter understanding of First Nation Aboriginal people of British Columbia. I will be sure to continue to answer each and everyone of these I receive!  #mobilemuseum #bcartifacts #vsb #goodtimes #BC #AboriginalEducation
Welcome to our new Mobile Museum Website.
Hope to be fully up and running in the next couple of weeks! Stay Tuned!
This site will be updated regularly as I work any bugs out and add content. Please feel free to contribute to my Blog here with information and images from our tours. I would love to hear your feedback on your school presentation. I am always looking to improve the program and presentations. Thanks for stopping by the website!