Posts Tagged 'New'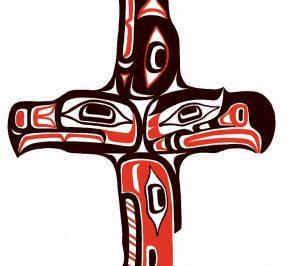 Aug 08
Four Direction Eagle T-Shirts by Joe R. Wilson Kwakwaka'wakw Native Artist from Alert Bay British Columbia.
Features Light Weight Fabric
Colours – Heather Grey & Heather Blue
Sizes Available S/M/L/XL
here
!
Also available in pullover and zipper hoodies!
Order your Zipper Hoodie online
here
! Order your Pullover Hoodie online
here
!
This eagle design used expresses the unity and common elements shared by the First Nations of the BC North(left), The BC West(bottom) and Kwakwaka'wakw(right) and the Salish(Top). It also depicts the 4 directions and the central connection we share. Each of the eagles were created in traditional form and are culturally correct to each region, respectfully representing the 4 different indigenous art styles.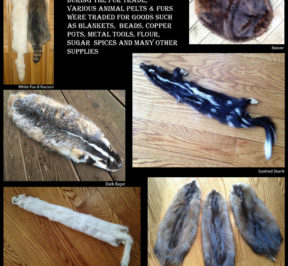 Feb 25
NEW! Coming Soon! I am adding to the Fur Trade displays this spring Just acquired several animal furs and pelts that will enhance the Fur Trade display tables area after spring break. Special thanks goes to my friend Ken for his contributions to the Museum. #HandsOn #MobileMuseum #BCEducation #FurTrade
Welcome to our new Mobile Museum Website.
Hope to be fully up and running in the next couple of weeks! Stay Tuned!
This site will be updated regularly as I work any bugs out and add content. Please feel free to contribute to my Blog here with information and images from our tours. I would love to hear your feedback on your school presentation. I am always looking to improve the program and presentations. Thanks for stopping by the website!